FINAL CALL – Class of 1972 Legacy Gift Campaign
Posted: 7/13/2018
(FOR '72 EYES ONLY)"Sir, you have five minutes until noon meal formation…time, tide andformation wait for no man. I am now shoving off. You now have five minutes, sir!"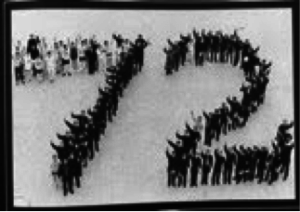 My "last call" of two weeks ago needs a follow-up "final call", thus I turned to a "chow call" as a way of alerting those still on the fence to come on over.
You guys have really been coming through in the crunch as we've raised about $500,000 since my last note saying we were wrapping up the active solicitation phase of the campaign by the end of the week of July 13th…. but we're still a bit short. We stand at $4.7 Million, a little less that $300,000 to our goal of $5 Million! We've raised $2.35 Million, and with the match from our anonymous classmate. We need another $150,000, which, when "matched" will get us there. Here's the breakdown, by project:
Distinguished Military Professor for Character– Goal: $1 Million (goal achieved!)
Sports & Rehabilitation Centre(with our class name) – Goal: $2.5 Million (goal achieved!)
Naval Academy Fund – Goal: $750,000 (goal achieved!)
Project Based Learning– Goal: $750,000 (to-date: $453,000 – (short of goal by $297,000)
TOTAL FUNDS RAISED TO-DATE: $4.7 Million
So, as we wrap up this month's active solicitation phase (you won't hear from me again after this), here's my plea:
Finally, since we're also below target on our participation goal, here's the number of participants, by company and their totals. Congratulations to 11thCompany with 13 participants and $149,000 in pledges. 23rdCompany is at the bottom with zero participants and zero pledges. In all, we only have 187 classmates participating. Can we ask those companies at the bottom of the list to try and get your numbers up to at least five people? This would put us over 200 participants and probably be enough push us over the top.  We've asked the company reps to urge their company mates to improve your company's relative standing.
I really feel confident that we're going to blow through our $5 Million goal. I'll tally everything up in late August and provide a final report back to you in early September.
Thanks guys!
Jeff
Jeffreyb72@icloud.com
| | | |
| --- | --- | --- |
| Company | Number of Campaign Participants |  Total Giving |
| 11 | 13 |  $149,065 |
| 28 | 9 |  $29,571 |
| 2 | 8 |  $31,996 |
| 4 | 8 |  $42,332 |
| 10 | 8 |  $12,102 |
| 29 | 8 |  $55,097 |
| 3 | 7 |  $19,790 |
| 7 | 7 |  $19,190 |
| 8 | 7 |  $19,432 |
| 20 | 7 |  $27,980 |
| 34 | 7 |  $83,130 |
| 36 | 7 |  $32,307 |
| 6 | 6 |  $54,230 |
| 24 | 6 |  $86,205 |
| 12 | 5 |  $24,185 |
| 15 | 5 |  $202,324 |
| 17 | 5 |  $7,974 |
| 21 | 5 |  $85,450 |
| 22 | 5 |  $115,529 |
| 25 | 5 |  $36,220 |
| 26 | 5 |  $26,454 |
| 9 | 4 |  $503,180 |
| 13 | 4 |  $8,430 |
| 27 | 4 |  $28,072 |
| 30 | 4 |  $10,049 |
| 31 | 4 |  $13,880 |
| 5 | 4 |  $67,280 |
| 14 | 3 |  $11,680 |
| 16 | 3 |  $2,280 |
| 33 | 3 |  $3,100 |
| 35 | 3 |  $112,875 |
| 1 | 3 |  $33,802 |
| 19 | 2 |  $15,080 |
| 32 | 2 |  $1,105 |
| 18 | 1 |  $125,080 |
| 23 | 0 |  0- |
Total Participants = 187
«
Class Legacy Gift Campaign – Last Call